Embodied Healing through Touch & Presence
'Take rest. A field that has rested gives a bountiful crop.' – Ovid.
I am qualified and insured as a 'spiritual healer', but if there was a term for a science-based healer that would more accurately describe my approach.
Whatever our spiritual, energetic, religious, agnostic or atheist beliefs, we all live in a body. And we have a fundamental need for contact with other humans, in spite of how difficult, negative or even dangerous they may have been for us in the past; and no matter how they are for us these days.
We affect each other's nervous systems for better or for worse. When you are with someone who is grounded, embodied, present and kind, your nervous system knows this on a deep, primal level, and old protective reflexes can switch off. This is immensely healing.
Add to this a heartfelt, negotiated, relational touch and we have a powerful recipe for beneficial change. Your whole system has an opportunity to reorganise when you experience feeling safe in connection with another human. Your immune and hormonal systems can optimise; your digestive system can rebalance, and a network of 'good news' signals will fire up throughout your body. The gentle stimulus of an honest and trusted healer will support the natural agency and drive of your body towards greater health.
I'd suggest that this is the essence of all healing modalities. Trusted relationship and positive meaning have powerful effects. If you and your practitioner are well attuned; if the process helps you to feel more grounded, more embodied, and more present, then you will naturally and inevitably experience more well-being.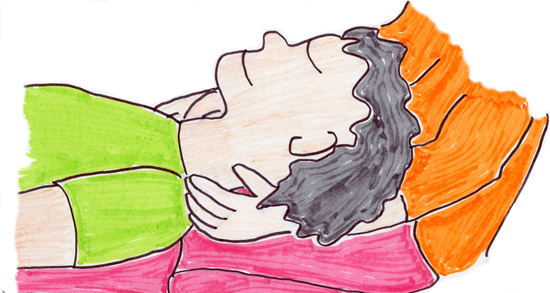 The changes may be subtle, or they may be pronounced. I can teach you how to tune into and magnify the positive changes you experience, no matter how small or fleeting they may seem at first, to create even more good news for your system in a positive feedback loop.
The healing happens in a shared space, but it is the power of your body to self-heal, given the right conditions, that is the most mysterious and wonderful thing.